About Adrian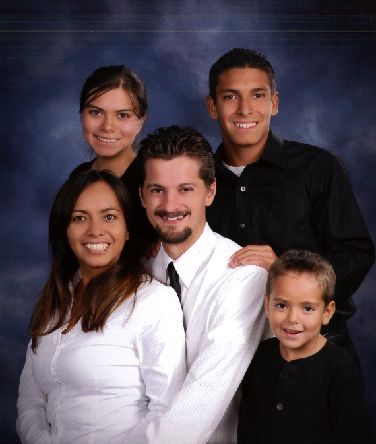 Adrian has a wife Gabriela - ("Gabby") - and three children, Sarah, David, and Justin who he loves very dearly. Adrian's family means the world to him, and he has dedicated his whole adult life to them and their success. He is very blessed to be part of such a wonderful family group, and thanks the Lord every day for them.
Adrian graduated Cum Laude from Southwestern Adventist University in 2001 with a BBA in Accounting. He graduated from Chisholm Trail Academy in 1997 as Class President and Valedictorian.
Adrian grew up in Philadelphia, PA until a young teenager. He currently lives in Kennedale, TX and has lived there for the past 5 years. He has resided in his beloved DFW metroplex area for 16 of the last 24 years and this area will be his lifelong home. He and his family spent 8 years in the Albuquerque, NM area and made many wonderful and lasting friends. However, all were happy to move home to Texas where both sides of his and Gabby's extended families live.
Adrian loves to relax at home with his family in front of a good movie or TV show with pizza and chicken wings to stuff themselves with. He and his family also love to play board games and have uncountable hours of good times together doing exactly that. Watching and playing sports are also part of his entertainment time as he roots for his New York Yankees, Dallas Cowboys, and Philadelphia Flyers.
Adrian and his family attend the Arlington Seventh-Day Adventist Church and are very fortunate to belong to such a vibrant and friendly church family. They encourage any and all to visit the church, and with a contact would be happy to accompany anyone who desires to worship with them.
Adrian would love to hear from all voters in District 6. Please feel free to contact him via e-mail at adrian@mizher.com, on FB at Adrian Mizher for Congress, or on Twitter @admizher.